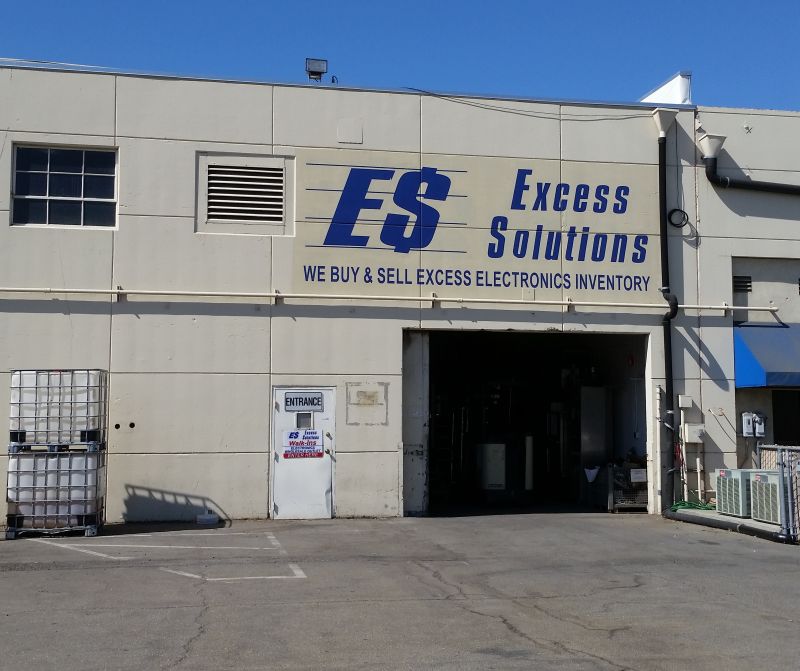 Company Name:
Excess Solutions
Address:

San Jose , CA 95112

Phone:

(408) 262-3900

FAX: (408) 262-3939

Hours:

Mon-Thu., 08:00 - 16:00, Fri. 10:00 - 17:00, Sat. 10:00 - 15:00

Web Site?
Primary Line:
Electronic Components (passives & actives), connectors, electromechanicals, optoelectronics, power supplies, fans, relays, hardware.
Secondary Line:
Computer hardware & (old) software, network equipment, electronic assemblies, wire, cable, racks, keyboards, etc.
Pricing (Primary Line):
B
Pricing (Secondary Line):
B
Variety Grade:

B

Customer Service Grade:
A -
Overall Grade:
B +
LAST UPDATE: Sep-2018
When was the last time you remember a favorite electronic surplus place moving -- AND expanding in the process, instead of shrinking?
I'm very pleased to report this is exactly what's happened with Excess Solutions. Their new location is at least half again as big as the original. Another surprise is this seems to have had positive effects on both pricing and variety.
There's only one potential downside I can see: Their new location is just a few blocks away from San Jose State U's Spartan Stadium. This could pose a traffic problem on game/event days, so I would advise checking to see if there's an event at Spartan the day you plan to go and allow extra time if there is.
Once you do get there, allow at least a couple of hours to go through the place in depth. This means digging deep into the shelves, as treasures can sometimes be hidden under other items or even each other. Cell reception seems to be much improved over their old location, a real boon if you're using your smartphone or tablet to look up the specs on whatever you're thinking of buying (and why wouldn't any self-respecting techie be equipped to do so?) ;-)
Even with their move (or, perhaps, because of it) ES Remains firmly in the 'Don't you dare miss it!' category. Happy hunting!